Nonwoven Also Call Filter Pocket, Nonwoven is processed to multi-layer with advanced automatic welder, and there are three layers: One is coarse fiber to collect the big particles; The second is to collect small particles. The outside layer is reinforcing the effect. The advance structure design increase nonwoven performance and avoid any leakage under wind pressure on filter bag, inside screen can avoid the pockets join together and refine the leeward area, decrease the resistance, increase the dust holding capacity. The enhanced pocket is three-dimensional helical structure which can decrease the resistance by 30%. The performance is stability, the nonwoven media is washable. Dust collecting is 2.5times of the media, the temperature is< 85 the width is 0.6-0.75, the length is upon customer's requirement.

Application:
Nonwoven is mainly used in HVAC system and air conditioning system, precision instrument factory, Electronics Factory, make-up room and painting room etc.

Technical parameter:
Special size and thickness are available upon request.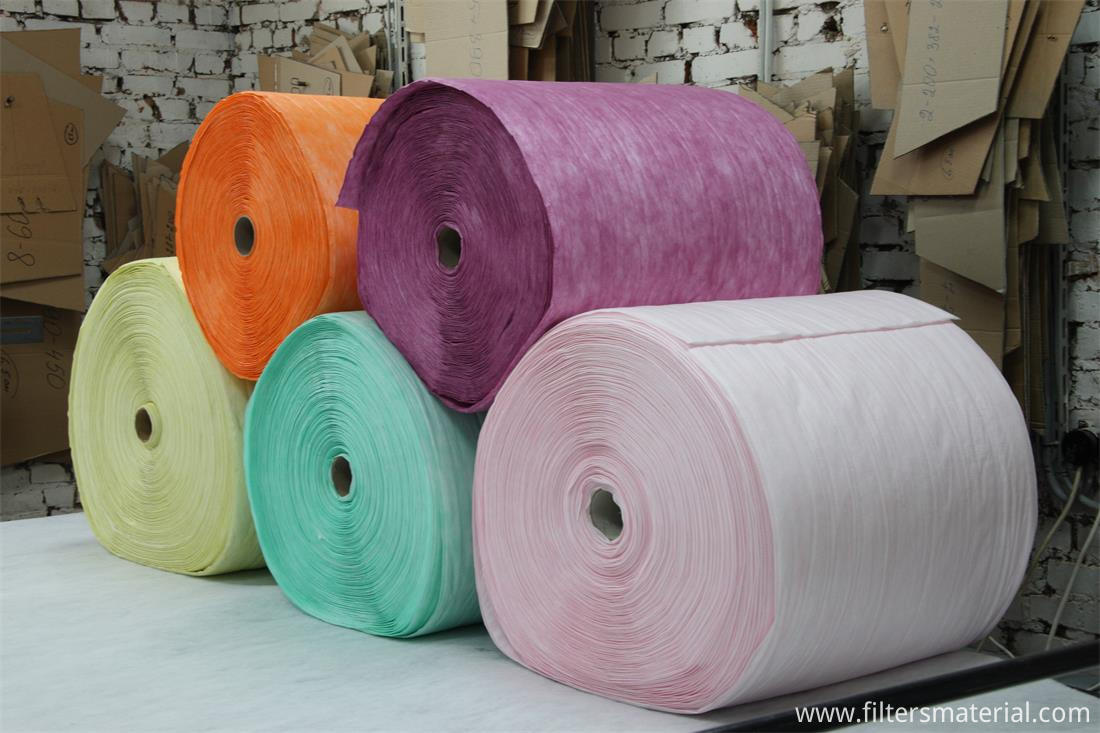 Model: FY-45 FY-65 FY- 85 FY-90 FY-95
Velocity: 0.4 0.3 0.15 0.1 0.1
Color: orange , green pink yellow white